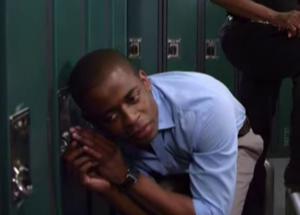 Throughout the show, facets of Gus's hilarious character shine through. The following are various hobbies that we discover as the seasons pass:
In Spellingg Bee, we learn that Gus was a spelling bee contestant and an avid fan of the Bee. He watches the American Spelling Bee every year.
In Shawn vs. the Red Phantom, Gus comes out as an avid comic book fan.
BigKitty75 is his online poker screenname. Per Poker? I Barely Know Her, he plays online often.
He's also a safecracker (Speak Now or Forever Hold Your Piece). He subscribes to (Modern) Safecracker Magazine...which apparently becomes an online magazine by season 5. He's a "safe whisperer".
Gus collects coins. He's studied tenders from around the world. By Psy vs. Psy, he had 85 Buffalo Head nickles.
He's an avid follower of Telenovelas. (Lights, Camera... Homicidio)
He's a ferroequinologist. (An Evening With Mr. Yang)
Gus plays the harmonica. Tolerably. (High Noon-ish)
He plays on the precinct softball team. (Shawn Gets the Yips)
Gus is very proud of his penmanship. Good penmanship is a sign of virility. (High Top Fade Out)
Gus loves professional wrestling. He's a particular fan of Junkyard Dog and has a doll made up to look like him. (Let's Get Hairy)
He makes a yearly donation to the Bear-With-Me Foundation in order to save the Koalas. (Let's Get Hairy)
He's part of the largest movement on the internet to abolish the practice of Taxidermy. (Let's Get Hairy)
He and Shawn are UFO enthusiasts. (Not Even Close... Encounters)
He is a talented tap dancer and has been doing it since childhood, although Shawn constantly makes fun of  him for it. (Feet Don't Kill Me Now)
Gus is apparently quite good at stitching and making clothing. He commented on the stitchwork in (Not Even Close... Encounters) and he made police academy uniforms as well (We'd Like to Thank the Academy).
Gus studies the country's area codes and corresponding periodicals (The Polarizing Express; Dual Spires).